Technologies > Character Encodings > ANSI_X3.110-1983
Usage statistics of ANSI_X3.110-1983 for websites
This report shows the usage statistics of ANSI_X3.110-1983 as character encoding on the web. See technologies overview for explanations on the methodologies used in the surveys. Our reports are updated daily.
ANSI_X3.110-1983 is used by less than 0.1% of all the websites whose character encoding we know.
Historical trend
This diagram shows the historical trend in the percentage of websites using ANSI_X3.110-1983.
Our dedicated trend survey shows more character encodings usage trends.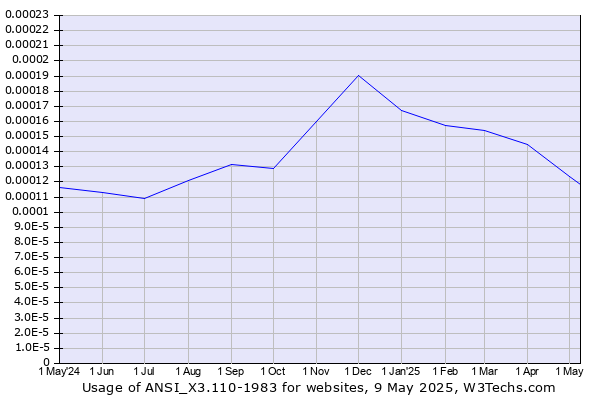 Random selection of sites using ANSI_X3.110-1983
Free technology usage monitoring service
Get a notification when a top site starts using ANSI_X3.110-1983.
Share this page