More details in technology reports
Posted by Sam Soltano on 15 December 2010 in News
We included the historical trends and market position diagrams into the technology reports in order to provide all relevant information for any technology in one page. This is not only more convenient, but it actually adds some details that could not be seen before.
Let's have a look at the MediaWiki report as an example.
The first new diagram is the usage trend: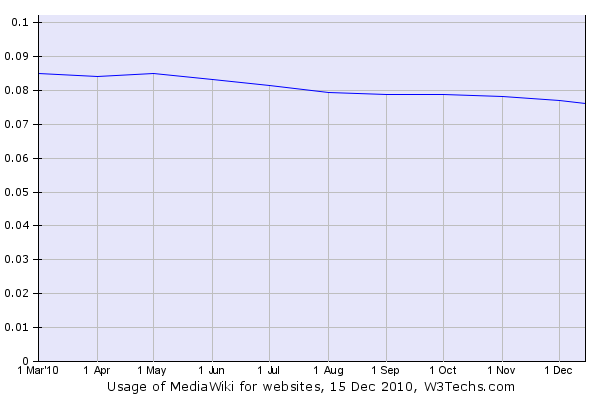 We can see a slow decline on the last few months, from 0.085% of all websites to under 0.08%.
The second diagram shows the market position of MediaWiki compared to the top content management systems: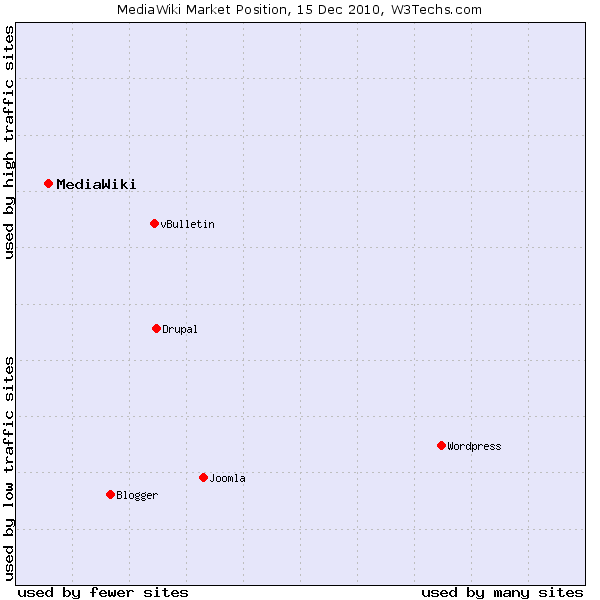 The market position diagram shows the popularity of a technology and the traffic level of the sites that use it. We see that MediaWiki is of course less popular than the top CMS, but it tends to be used by sites with higher traffic.
_________________
Please note, that all trends and figures mentioned in that article are valid at the time of writing. Our surveys are updated frequently, and these trends and figures are likely to change over time.
---
This entry is closed for comments.